Auto Accident Injury and Chiropractic Care
Auto Injury Treatment and Care
Accidents happen. Even after years of safe, defensive driving, it's possible that one day you may be the victim of an auto accident.
After a auto accident injury, you may think you escaped without a scratch. In fact, you may be injured and not know it, as a lot of injuries, such as whiplash, may not show symptoms for days, sometimes weeks, after the accident. It is in the best interest of your health and well-being to make an appointment with our chiropractor after any accident, no matter how minor.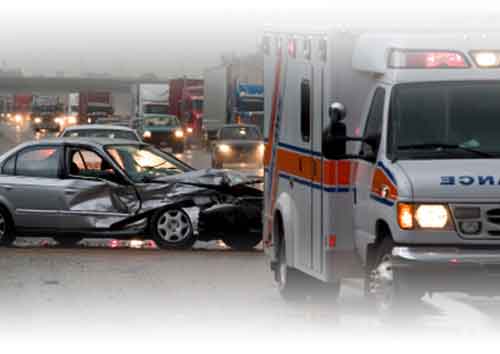 Common auto accident injury and symptoms include neck pain and headaches and migraines, which can be caused by whiplash. An accident due to a rear-end collision can also cause injury to the back and back pain. Chiropractic care for auto accident injuries ranges from spinal adjustments, which restore misaligned vertebrae to their proper position, easing pain and pressure on the nerves, to therapies such as physiotherapy and massage therapy. In some cases, traction or spinal decompression may be required to re-position the spine and reduce pain and symptoms from ruptured discs.

Chiropractic care treatments help patients heal from injury from the inside, instead of requiring external forces to provide a temporary fix. If you suffer from an auto accident injury, give our office a call today to discuss your injury and treatment options.
Love Chiropractic Center
5227 US Highway 98 South
Lakeland, FL 33812
(863) 709-1600